Filter Reviews
Fit
Quality
Ribbons
Shipping
Issues
Work
Order
Service
Piece
Price
Experience
Website
...
5.0 star rating

4.0 star rating

3.0 star rating

2.0 star rating

1.0 star rating
charles E.
5.0 star rating
NDSM and Ribbons
Review by charles E. on 3 May 2020
review stating NDSM and Ribbons
They came out well and they have been mounted (see picture). Four years active and three years active reserves. Not a long time but I loved it when I was on active duty. 👍 👴
WOW
Review by Peter L. on 29 Apr 2020
review stating WOW
Somehow I lost my campaign ribbons rack and ribbons.
USAMM provded the entire assembly and made a large decal for my car.
And, after I mounted the rack on my greens and put the sticker on my car, I found the original rack.
btw
I'm looking for buddies who served with me in Okinawa, and Thailand. Check my Facebook groups re: Thailand veterans and
private message me.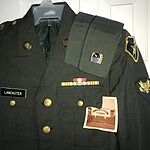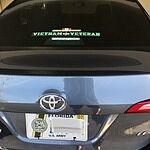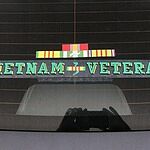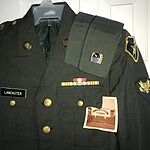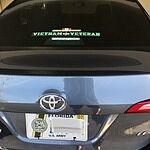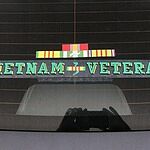 Dad's Memorial Flag Box
Review by Lynn Y. on 4 Aug 2020
review stating Dad's Memorial Flag Box
Dad had received some metals while serving on the Navy. I wanted to include them in his Flag Box. My wonderful Husband did some research and ordered them from you! They came fast, are flawless and look great in his Flag Box. Thank you so much!
Outstanding
Review by Jack 0. on 1 Aug 2020
review stating Outstanding
Great quality very satisfied with the mounting, straight and clesn.
Michael W.
5.0 star rating
As usual, quality and timeliness
Review by Michael W. on 27 Jul 2020
review stating As usual, quality and timeliness
As usual, quality and timeliness excellent