Filter Reviews
Ribbons
Service
Order
Experience
Ribbons
Service
Order
...
5 star rating

4 star rating

3 star rating

2 star rating

1 star rating
Thank you!
Review by Linda M. on 25 May 2020
review stating Thank you!
I had to order the medals and ribbons as my Dad was not a showy kind of guy. He did a good job as was expected and that was enough. After he passed we were looking at his DD214 and realized he should have had many more medals than he had in his possession. After some careful checking we settled on these and his medal of merit was all he had left from his 20 years of service and multiple moves. A family friend donated his time and skill to make the case for the flag and memorabilia. There is a space in the back for his DD214, a CD of the service and pictures if the color guard there to provide honors. A few other things are in there as well. You had all the pieces we needed to make a cherished memorial of my Dad.
Thank you
Linda Moss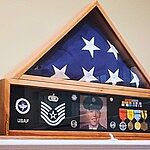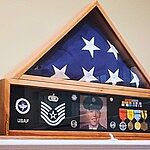 Great customer service
Review by Charles F. on 5 Jun 2020
review stating Great customer service
Easy to find and quick delivery
Good job!
Review by Brian K. on 2 Jun 2020
review stating Good job!
My order was very well handled, the package was sent to me in a very secure fashion. Excellent service!
none
Review by Robert C. on 21 May 2020
review stating none
none
Nice.
Review by Robert M. on 20 May 2020
review stating Nice.
Nice.